Our Doctors
Dr. Hasan Al-Rubayee

Dr. Nadeer Alsalami

Dr. Ajay Thakar

Dr. Emad Rastikerdar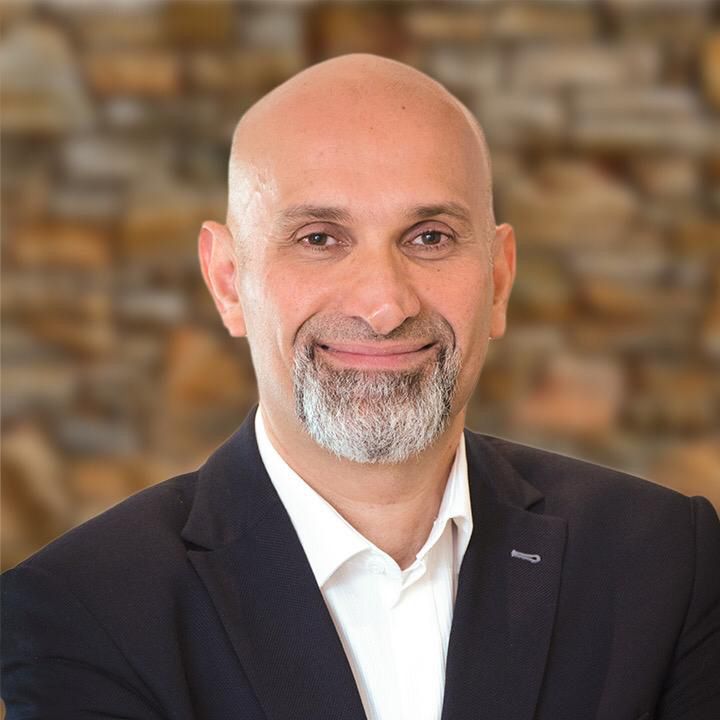 Dr. Hasan Al-Rubayee
Dr. Hasan worked and lived in Ireland for 20 years prior to moving to Canada in 2015; Dr. Hasan was qualified as a dentist in 1992 from University of Baghdad. He then moved to Ireland where he completed his Master degree with honors in Crown and Bridge from Trinity College of Dublin in 1999. In 2014 he completed his Master degree in Implant Dentistry from Warwick University, UK (part time while he was working in private practice). In 2016 he obtained the Canadian Dental Board License. Dr. Hasan is a member of the Royal College Of Dental Surgeons of Ontario, The Ontario Dental Association, The Canadian Dental Association, and The International Association for Orthodontics (IAO). Dr. Hasan has been practicing general and family dentistry including restorative, implant, surgery and cosmetic dentistry since 1992. His love and passion for dentistry exemplifies his commitment to provide superior care for his patients.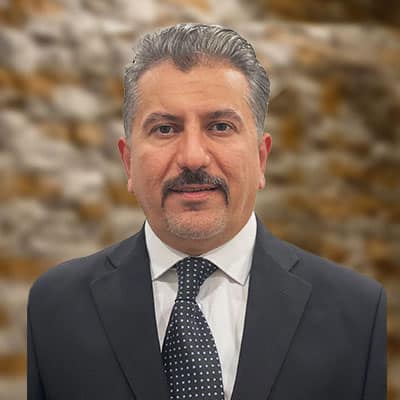 Dr. Nadeer Alsalami
Dr. Nadeer is a welcome addition to our team, he has been practicing dentistry for more than fifteen years. He graduated from University of Baghdad in 2001 and then pursued a post graduate program to gain advanced knowledge and experience in restorative dentistry. 
In 2014, Dr. Nadeer moved to Canada where he was able to successfully fulfil the rigorous requirements to become a licensed Dentist in Canada. Dr.Nadeer has embodied the idea of "lifelong learning" to provide the best care he can for his patients. He is an associate fellow of the American Academy of Implant Dentistry. He maintains membership in good standing with The Royal College of Dental Surgeons of Ontario, The Ontario Dental Association, and The Canadian Dental Association.
Dr. Nadeer strongly believes in "Patient-Centred Care" principles, so he always treats his patients with compassion and tries to build rapport with them from the very first visit.
When Dr. Nadeer takes time from his patients, he dedicates his time to his family. He also enjoys swimming, playing soccer, and watching movies.
Dr. Ajay Thakar
Dr. Ajay has been in the Niagara region for the past 11 years. He graduated from McMaster University in 2012, where he studied Biology, and then immediately pursued his dental studies at the Schulich School of Medicine and Dentistry at Western University, in London, Ontario. While in dental school, Dr. Ajay was highly involved in student life and tried to enhance the educational experience of his fellow colleagues. He served as his dental student society president and graduated with distinction in 2020. Following graduation, his desire to learn took him to the University at Buffalo, where he learned advanced procedures as a dental resident in the AEGD program. Following graduation, he returned to the Niagara region to begin his dental career. Dr. Ajay is excited to serve the Niagara community and is looking forward to meeting all his new patients. In his spare time, he enjoys spending time with his Husky/Labrador King, and working out.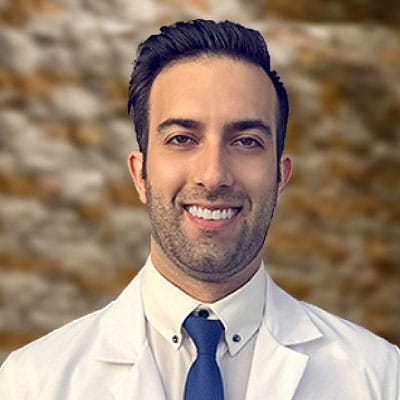 Dr. Emad Rastikerdar
Periodontist 
DMD, MSc, FRCD(C) 
Dr. Rastikerdar grew up playing professional soccer, including playing for the city of Montreal, up until his late teen years when he was accepted into the prestigious McGill University School of Dentistry. After graduating from dental school in 2014, to further his knowledge, he went to Rochester, NY for an additional year of advanced comprehensive dental training (AEGD). He then pursued his specialization in Periodontics and also obtained a Master's degree in Science at the University of Louisville, Kentucky under the great leadership and expertise of the revered Dr. Henry Greenwell. During his residency, he had extensive training in periodontal treatment, periodontal soft tissue plastic surgeries, bone and soft tissue regeneration, sinus augmentation, and dental implants.  
He is a member of multiple professional organizations including the American Academy of Periodontology, Royal College of Dental Surgeons of Ontario, Royal College of Dentists of Canada and Ontario Dental Association.